Roll over image to zoom in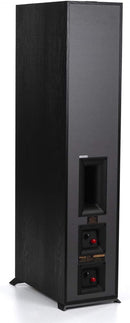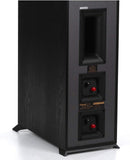 Free Shipping
30 DAYS TO RETURN OR EXCHANGE
AUTHORIZED DEALER
ORDERS BY 3PM EST SHIP TODAY
Amazon Qualifed Renewed Supplier
Description
The Klipsch R-625FA is a powerful floor-standing speaker that delivers immersive and high-fidelity audio performance. Here are the key features:
Built-in Dolby Atmos: The speaker comes with an integrated Dolby Atmos elevation channel, providing overhead sound effects for a more three-dimensional audio experience.

Horn-Loaded Technology: Klipsch's exclusive Tractrix horn-loaded tweeters and woofers ensure precise and dynamic sound with reduced distortion.

Dual 6.5" Copper Spun IMG Woofers: The woofers deliver deep and impactful bass response for an enhanced low-frequency performance.

High-Resolution Audio Support: Enjoy high-resolution audio playback with detailed and clear sound reproduction.

Sleek Design: The speaker's elegant and modern design complements any home decor, adding a touch of sophistication to your entertainment area.

Reference Series Quality: The R-625FA is part of Klipsch's renowned Reference series, known for its exceptional audio quality and reliability.

Flexible Placement: With its compact footprint, the speaker can fit into various home theater setups, offering flexibility in placement.

Wide Frequency Response: The speaker covers a wide frequency range, ensuring accurate and full-range sound reproduction.

Bi-amp/Bi-wire Capability: The R-625FA supports bi-amp or bi-wire configurations for further audio customization.

Premium Materials: The speaker is constructed with high-quality materials for durability and superior audio performance.
The Klipsch R-625FA floor-standing speaker is designed to deliver a captivating and immersive audio experience. With its built-in Dolby Atmos technology, horn-loaded drivers, and dual woofers, this speaker provides exceptional sound quality for movies, music, and gaming. Its stylish design, flexible placement options, and Reference series quality make it an excellent choice for home theater enthusiasts looking for high-performance audio solutions. Elevate your entertainment experience with the Klipsch R-625FA and enjoy an immersive and engaging soundstage.
Payment & Security
Your payment information is processed securely. We do not store credit card details nor have access to your credit card information.