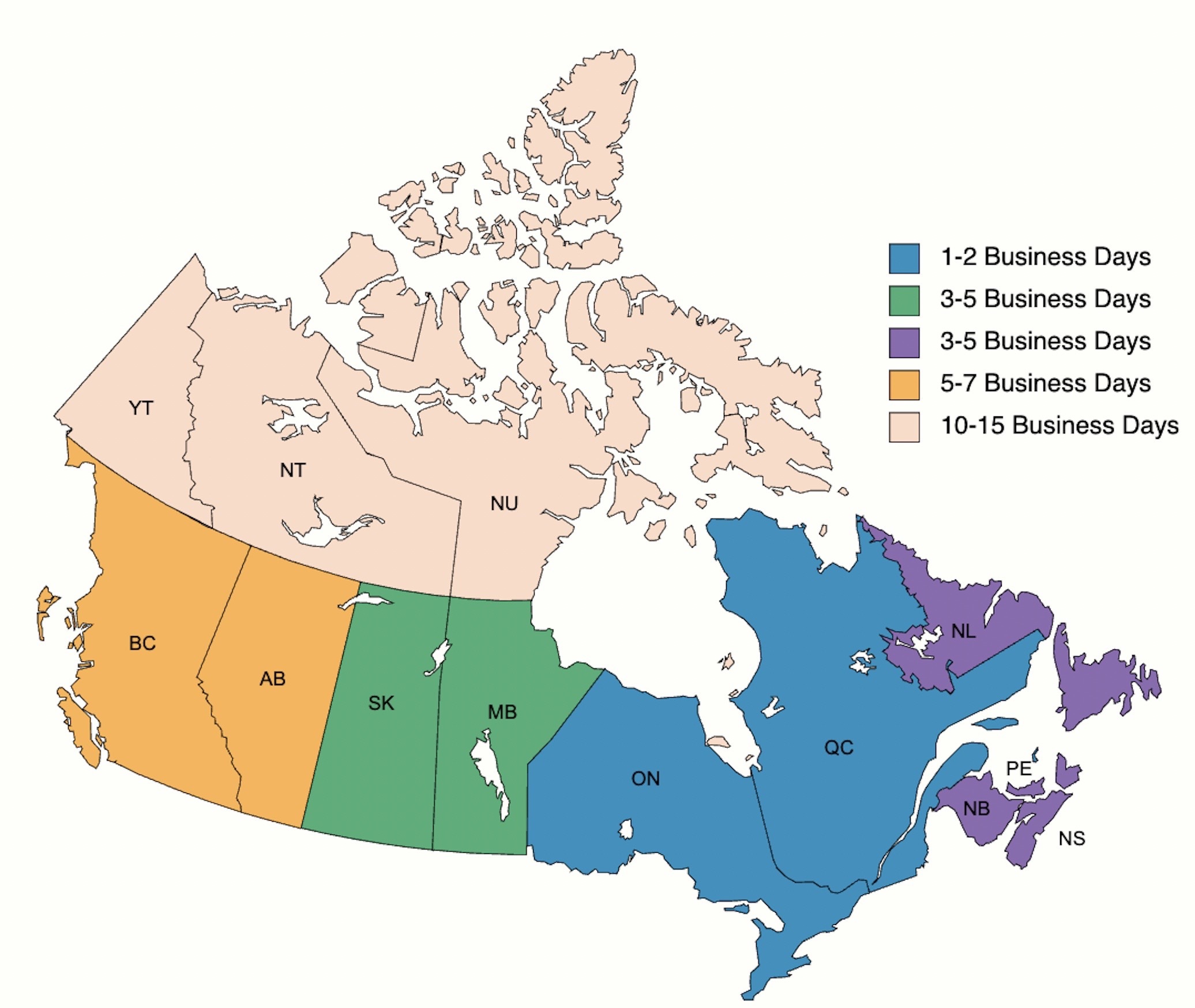 At our Skadi Electronics, we take pride in offering efficient and reliable shipping speeds to ensure prompt delivery of your orders. For customers in Ontario and Quebec, you can expect your packages to arrive at your doorstep either on the next business day or within 2 business days, depending on the destination. We understand the importance of timely deliveries, and we strive to provide a fast and seamless experience for our valued customers in these provinces.
If you reside on the East Coast, rest assured that your orders will be delivered within a reasonable timeframe. Our estimated delivery dates for customers in this region range from 3 to 5 business days. We understand that the distance and logistics may require a slightly longer transit time, but we are committed to ensuring your packages arrive safely and efficiently. We work closely with our shipping partners to provide accurate estimates and track your orders every step of the way to maintain transparency and deliver a positive customer experience.
For customers in British Columbia and Alberta, you can expect your orders to arrive within 5 to 7 business days. Similarly, in Manitoba and Saskatchewan, our shipping speed ensures your packages are delivered promptly within 3 to 5 business days. We recognize the importance of getting your items to you quickly, and we have optimized our logistics network to ensure efficient transportation to these regions. Our goal is to provide reliable shipping services that meet your expectations and make your shopping experience hassle-free, regardless of your location in Canada.