Roll over image to zoom in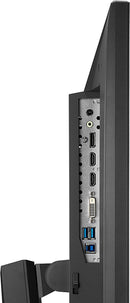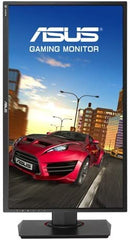 Free Shipping
30 DAYS TO RETURN OR EXCHANGE
AUTHORIZED DEALER
ORDERS BY 3PM EST SHIP TODAY
Amazon Qualifed Renewed Supplier
Description
The Asus MG278Q is a high-performance gaming monitor designed to deliver an immersive gaming experience. Here are some key features:
27-inch WQHD display: The monitor features a 27-inch WQHD display with a resolution of 2560 x 1440 pixels, offering crisp and detailed visuals.
144Hz refresh rate: With a high refresh rate of 144Hz, the MG278Q provides smooth and fluid gameplay, minimizing motion blur and ghosting.
1ms response time: The monitor boasts an ultra-fast 1ms response time, ensuring quick and responsive performance, especially in fast-paced games.
Adaptive-Sync (FreeSync) technology: The MG278Q supports Adaptive-Sync technology, synchronizing the monitor's refresh rate with the graphics card's output, eliminating screen tearing and stuttering for a seamless gaming experience.
ASUS GamePlus features: Exclusive ASUS GamePlus features, including crosshair overlays, timers, and FPS counters, enhance gaming performance and provide useful in-game tools.
ASUS Eye Care technology: The MG278Q incorporates ASUS Eye Care technology, reducing flicker and minimizing blue light emissions to reduce eye strain during long gaming sessions.
GameVisual modes: The monitor offers various pre-set GameVisual modes optimized for different game genres, allowing gamers to tailor the visuals to their preferences.
Extensive connectivity options: The MG278Q provides multiple connectivity options, including DisplayPort 1.2, HDMI 1.4, Dual-link DVI-D, and USB 3.0 ports, ensuring compatibility with a wide range of devices.
Ergonomic design: The monitor features an ergonomic design with tilt, swivel, pivot, and height adjustment options, allowing users to find the most comfortable viewing position.
VESA mount compatibility: The MG278Q is VESA mount compatible, enabling users to mount the monitor on a wall or monitor arm for added flexibility.
In summary, the Asus MG278Q is a feature-rich gaming monitor that delivers stunning visuals and exceptional performance. With its high refresh rate, quick response time, and Adaptive-Sync technology, it offers a smooth and immersive gaming experience. The monitor's ASUS GamePlus features, Eye Care technology, and ergonomic design further enhance the gaming experience. Whether you're a casual gamer or a competitive eSports player, the Asus MG278Q is a reliable choice for an ultimate gaming setup.
| | |
| --- | --- |
| Condition | Asus Factory Refurbished |
| Warranty | 90 Days Manufacturer's |
| Screen Size | |
| Resolution | |
| Refresh Rate | |
| Response Time | |
| Panel Type | |
| Connections | |
| Freesync/G-Sync | |
| VESA Compatibility | |
Payment & Security
Your payment information is processed securely. We do not store credit card details nor have access to your credit card information.